Shop Featured in the News
We were pleased to have Litchfield County based writer John Torsiello visit with us recently. Enjoy his latest article and pictures.
Wayne Mattox Antiques & Auctions combines traditional with whimsical

Wayne Mattox is sitting in his and wife Kathleen's kitchen on a warm morning. The space is meticulously and attractively decorated with subtle colors, paintings. A stove backsplash adorned with antique Portuguese porcelain tiles visually teases you. The couple is up early, getting set for another busy day at their business, Wayne Mattox Antiques & Auctions located on Woodbury's fabled "Antiques Row" at 82 North Main Street.
Wayne On American Pickers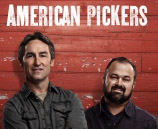 Wayne Mattox appeared as a "Folk Art Expert" on American Pickers on The History Channel. He helped the American Pickers team with the appraisal of an eagle weathervane that found its way from a barn cupola to a tree where it lived for many years to the barn attic to Mike & Frank's truck and finally to their Nashville store. This antique adventure has wings!
"Spirited" Antiques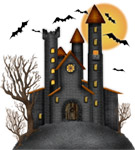 A house unlived in week after week, month after month, takes on an uneasy presence; like a life-sized scary dollhouse. Furniture, candlesticks, curtains, rugs, clothes and other objects remain behind like weeping abandoned children. Decorations and heirlooms will be neat, save a gathering of dust that clings to itself like spider webs. Yet, unmoving objects perfectly placed, seldom stay that way. Time moves faster in the dark. Quicker still in absolute quiet. Stillness is a midnight thief that sometimes robs years, even from that which was never born. If an old rocking chair could begin creaking back and forth on its own, and scream out-loud at 3 o'clock in the morning, it would do so.