Fantastic Facts: Antique Talk's "Conceive it or Not!"
Robert Ripley was working as a sports cartoonist at the New York Globe in December 1918 when, unable to come up with an idea for a column, he gathered together a few oddity stories and made them into a cartoon he captioned "Believe it or Not." The resulting success would qualify as copy for Ripley's own feature. As a tribute to one of the most innovative newspaper artisans of all time, I am delighted to present my own Fantastic Fact feature dedicated to historical objects – Antique Talk's "Conceive it or Not!"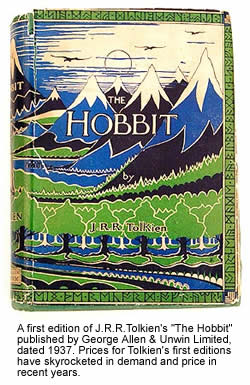 If you find an American Colonial Period "Pine Tree Schilling" dated 652, it was very likely struck after that date. During much of King Charles I & II reigns Colonists dated almost all their schillings "1652" one year prior to the royal declaration that new world settlers should not be striking their own coins. Today's still existing currency (Pine Tree Shillings are still available at affordable prices) demonstrate that 120+ years before the American Revolution, the English monarchy were already dreading waves of independence rippling across the Atlantic.
Over 100 years ago "signers" collectors began seeking out authentic signatures of the Declaration of Independence. Whose signature is most valuable today: George Washington, Thomas Jefferson, Benjamin Franklin … John Hancock? – No! The most valuable "signer" is none other than Button Gwinnett – a Savannah general trader (and some say pig farmer) and Georgia Congressional Representative in 1776. Button died in 1777 after being shot in a duel. Though highly coveted, only about 50 of his authentic signings have been found to date. The last one sold at auction fetched $270,000!
Famous "Bakelite" plastic radios fetching hundreds and even thousands of dollars at antique shows and auctions are not in fact made out of Bakelite plastic. This is a common misnomer. The cases are made from Catalin. Bakelite is relatively dull-colored molding plastic commonly encountered in uninspired cases of brown, black or white. They seldom retail for more than $50. Catalin is a durable translucent plastic casting resin that, after the final production stage of polishing, lends itself to vibrant multihued coloring in combinations of chalk white, emerald, teal blue, neon orange, tomato red and other colors with marbleizing. Catalin began making appearances in radio cabinets around 1935.
An 18th Century woodworking plane signed by Cesar Chelor of Wrentham, Massachusetts fetched over $15,000 at a Suffolk England tool auction in 1998. Chelor, an African-American who was the slave of Deacon Francis Nicholson (1683-1753), is considered to be the first colonial American plane maker.
A long time ago in a galaxy far, far away … no toy action figures were available when a movie called "Star Wars" hit the screens in 1977. Following the movie's unanticipated popularity, licensee Kenner toys rushed out an "Early Bird (Mailing) Kit" in time for Christmas, promising delivery of Luke Skywalker and other action figures, "as soon as they are ready." The rush job figures finally produced in spring 1978 were poor in quality compared to large articulated figures like G.I. Joe but they sold briskly anyway. With quality successfully compromised, the "Dark Side of the Force" had found its way into toy-land.
Available for only a few thousand dollars a decade or two ago, first edition volumes of J. R. R. Tolkien's fantasy novels have skyrocketed in demand and price in recent years. In excellent condition a 1954 & 1955 three-volume packet of "The Lord of the Rings" is retailing at over $50 ,000. A clean 1939 first edition copy of "The Hobbit: or There and Back Again" can exceed $80,000! Once there was an English literary establishment that damned an English professor's books about Middle Earth Hobbits from Shire. Gandalf, Bilbo Baggins and Frodo proved them all wrong.